Wedding Dress Shopping Tips for Older Brides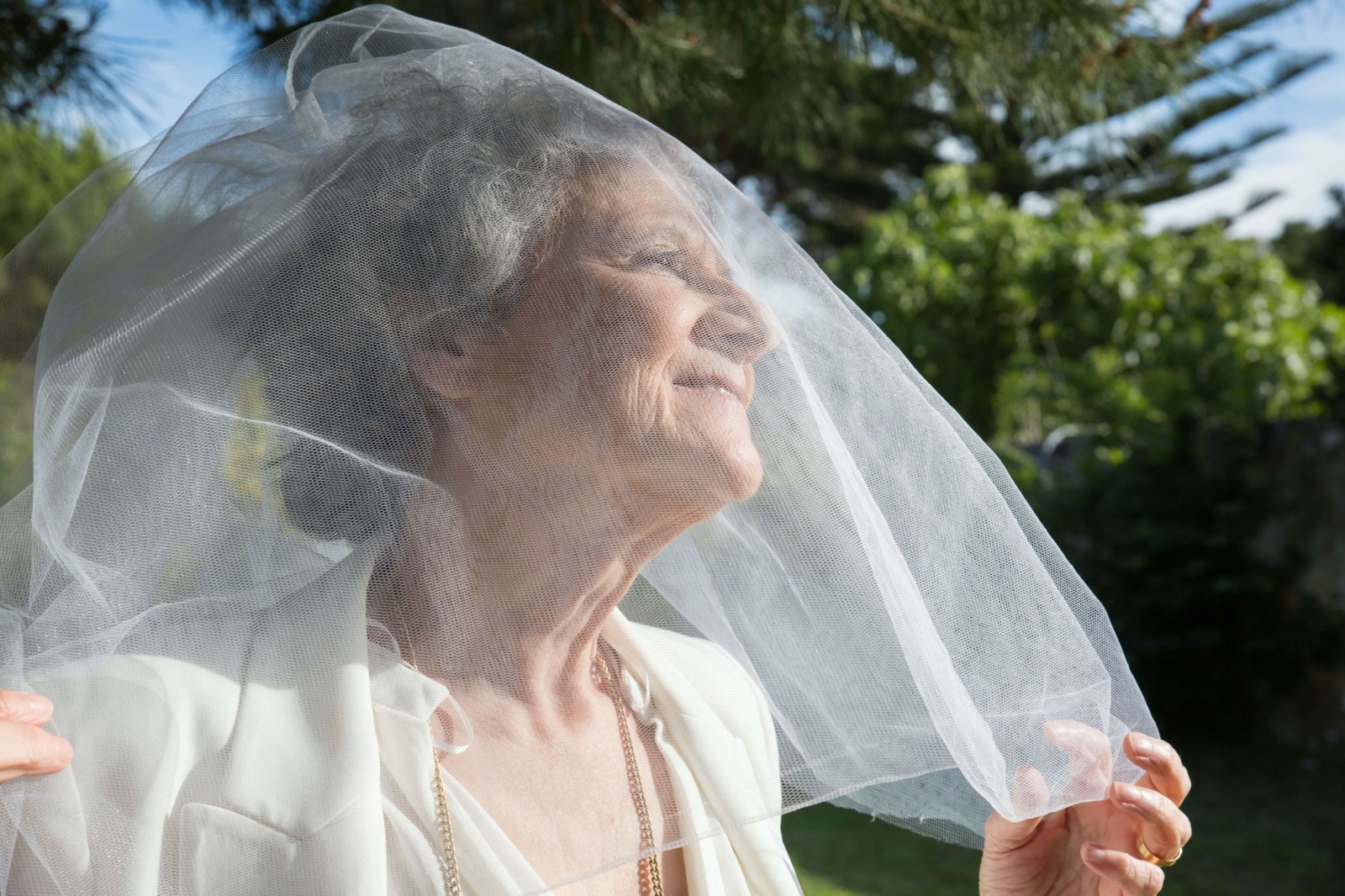 Planning a wedding is an exciting journey, and one of the most memorable aspects for any bride is finding the perfect wedding dress.
For older brides, the search for a gown that exudes elegance and complements their unique style can be a delightful experience.
In this article, we will explore some valuable tips and insights to help older brides navigate the wedding dress shopping process with confidence and grace.
---
Embracing Personal Style
Every bride should feel comfortable and confident on her wedding day, and this starts with embracing personal style.
As an older bride, you have a wealth of life experiences that have shaped your sense of self. Let your personal style shine through as you choose a dress that reflects your taste and personality.
Whether you lean towards classic, modern, bohemian, or romantic, let your dress be a true reflection of who you are.
---
Flattering Silhouettes for Mature Brides
Finding the right silhouette is key to looking and feeling your best. A-line, sheath, empire waist, and fit-and-flare dresses are popular choices for mature brides.
These silhouettes gracefully enhance your figure, providing a timeless and sophisticated look. The A-line shape, in particular, is known for its flattering nature, while fit-and-flare dresses showcase your curves beautifully.
---
Adding Coverage with Sleeves and Cover-Ups
If you prefer more coverage, there are several elegant options to consider.
Sleeves can be both stylish and practical, offering a touch of modesty. Cap sleeves, three-quarter sleeves, or delicate lace illusion sleeves can add sophistication to your gown.
Additionally, consider adding cover-ups like boleros, shrugs, jackets, or capelets. These can provide coverage for the ceremony or add a layer of warmth for a winter wedding.
---
Choosing Quality Fabrics
Opting for high-quality fabrics is essential to ensure both comfort and a luxurious look. Silk, lace, satin, chiffon, and organza are excellent choices.
These fabrics drape beautifully and add an air of sophistication to your dress. Consider the style and season of your wedding when selecting the fabric, ensuring it complements the overall aesthetic.
---
Necklines that Flatter
The neckline of your wedding dress plays a significant role in framing your face and upper body. V-neck, scoop neck, boat neck, and sweetheart necklines are popular options that flatter mature brides.
These necklines draw the eye upward, elongating the neck and creating a balanced look. Choose the neckline that best complements your facial features and personal style.
---
Dress Selection
Based on Venue and Theme Consider the venue and theme of your wedding when choosing your gown. If you're having a formal ceremony, opt for a dress that matches the grandeur of the setting.
For a casual beach wedding, choose a dress that reflects a relaxed atmosphere. Ensure your dress harmonizes with the overall ambiance, allowing you to effortlessly blend with your surroundings.
---
The Role of Color
While white and ivory are traditional choices, don't be afraid to explore other colors that resonate with you. Champagne, blush, and pastel hues can add warmth and sophistication to your wedding attire.
Consider shades that complement your skin tone and align with your personal style. Embracing color can add a unique touch to your ensemble, setting you apart as a radiant and confident bride.
---
Prioritizing Comfort
On your special day, comfort is key. Look for dresses made with comfortable fabrics that allow for ease of movement.
Ensure the dress provides adequate support and fits you perfectly. A well-fitted bodice and proper tailoring will make you feel confident and at ease as you celebrate and dance the night away.
---
Seeking Professional Advice
Bridal salons or boutiques that specialize in dresses for mature brides can be invaluable resources during your dress-shopping journey. Their experienced consultants understand the unique needs and preferences of older brides.
They can guide you through the process, offering expert advice and suggestions tailored specifically to your style and body type.
Take advantage of their expertise to ensure you find the dress of your dreams.
---
Customization Options
If you can't find the perfect dress off the rack, don't fret. Many bridal designers offer customization services.
Consider tailoring the dress to suit your preferences and body type. This allows you to create a one-of-a-kind gown that reflects your individuality and ensures a perfect fit. Collaborate with a skilled tailor or designer to bring your vision to life.
---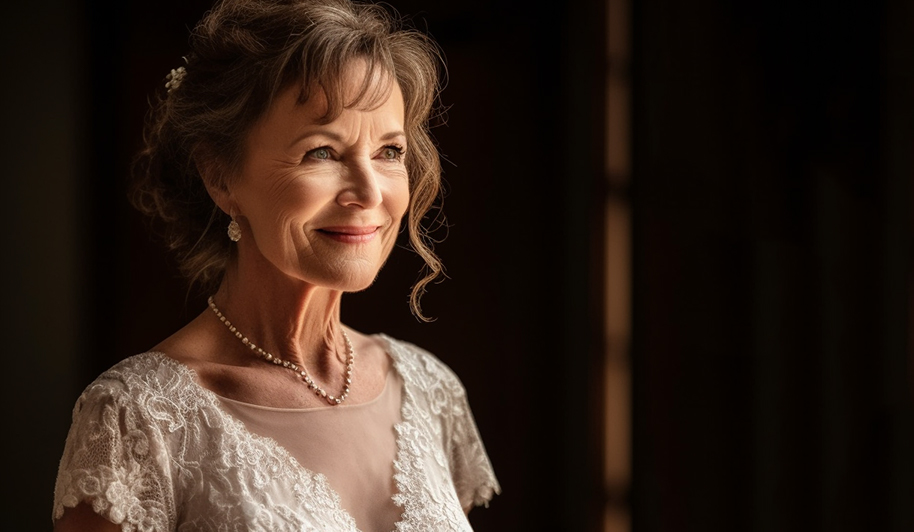 Finding the perfect wedding dress is an exciting milestone for any bride, and as an older bride, you have a unique opportunity to embrace elegance and sophistication.
By choosing silhouettes that flatter your figure, paying attention to quality fabrics, and personalizing your dress to reflect your style, you'll feel radiant and confident on your special day.
Remember to enjoy the process, seek professional advice, and most importantly, choose a dress that makes you feel beautiful, comfortable, and authentically you.