Incorporating 2023 Pantone Color Viva Magenta into Your Wedding Day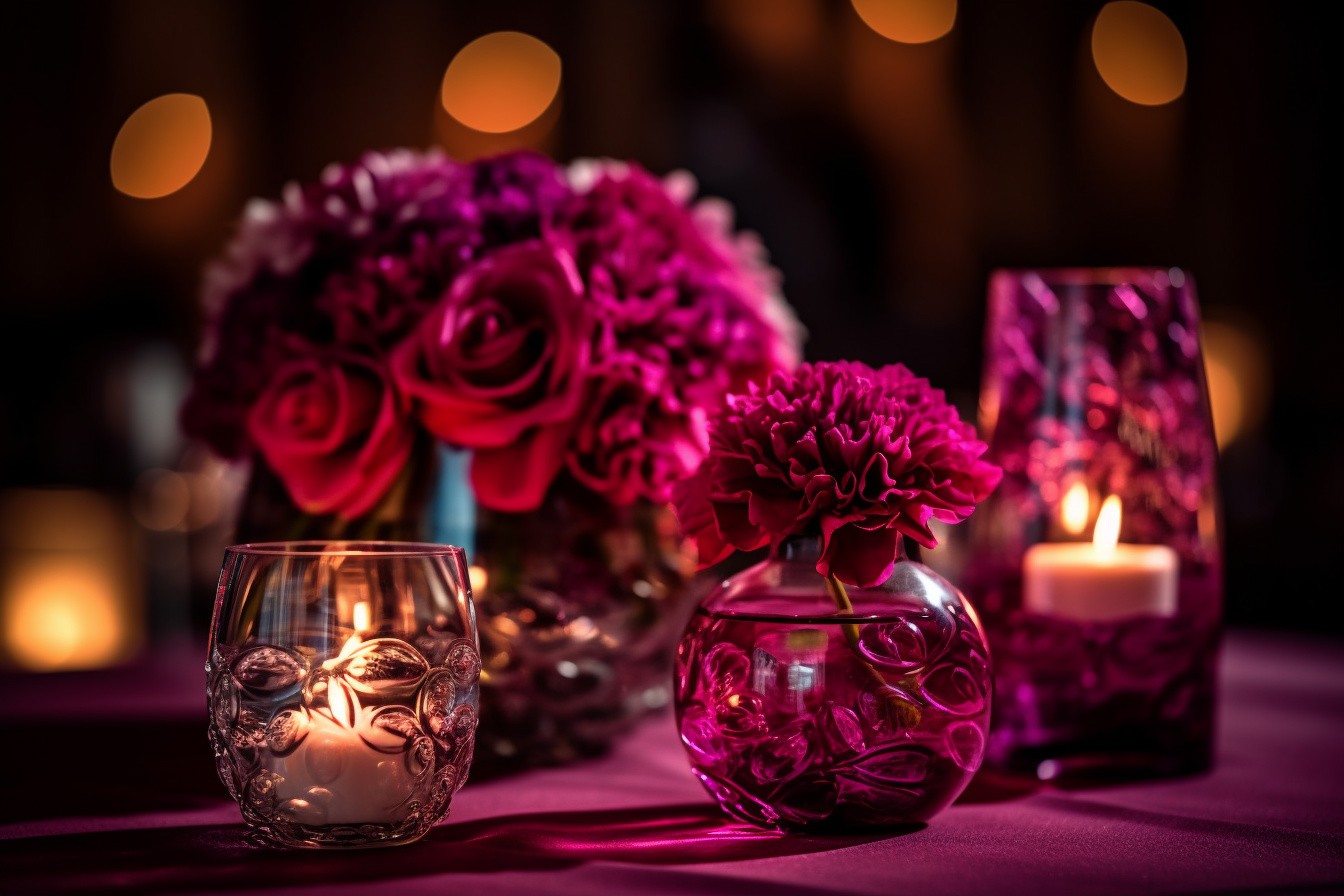 It would be an understatement to say that we were thrilled when Pantone named Viva Magenta as their Color of the Year for 2023.

According to the brand, the color is "brave and fearless, pulsating, and a color whose enthusiasm promotes a joyous and optimistic celebration, writing a new narrative."
Simply said, Viva Magenta represents all the feelings of love and excitement you experience as you prepare to wed your soul mate and begin a new life together.
However, it's a striking color that stands out, so some people might be afraid to use it in their big-day palette. Does this describe who you are? Read on for lovely suggestions on how to incorporate Viva Magenta into your wedding, from flowers to apparel and jewelry to settings.
---
There are a few ways that couples can incorporate Viva Magenta into their wedding day, depending on their personal style and preferences. Here are a few ideas:

Apparel: The bride, bridesmaids, and groomsmen can wear Viva Magenta suits, dresses, or accessories.
Bridal Gown: A Viva Magenta-colored gown would be a stunning choice for the bride. It would make a statement and set the tone for the entire event.

Suit: For a more subtle approach, the groom could wear a Viva Magenta-colored suit or the groomsmen could wear Viva Magenta-colored ties and pocket squares to match the bride's dresses.

Accessories: A Viva Magenta-colored corsage or bowtie would be a fun way to tie in the wedding theme. Bridesmaids could also wear Viva Magenta-colored shoes or purses to add personality to their attire.

Suits for Girls: If the couple has a flower girl or ring bearer who is a young girl, a Viva Magenta-colored suit or dress would be a perfect way to incorporate the wedding colors.
Be sure to consider the formality of the wedding and the preferences of the individuals involved when choosing wedding attire. The important thing is to have fun with it and make it your own!
Flowers: Viva Magenta flowers, such as hydrangeas, gerberas, and snapdragons, can be used in wedding bouquets, centerpieces, and other arrangements.
Decor: Viva Magenta can be used in tablecloths, napkins, and other decor items, such as chair covers or wall hangings.
Invitations: Viva Magenta can be used in invitations, save-the-date cards, and other print materials for a cohesive look.
---
Incorporating the Viva Magenta into your wedding is a fun and unique way to express your personal style. By choosing the right clothing and accessories, you can ensure that your wedding day is not only visually stunning but also meaningful.
Remember, the Pantone Color of the Year is a statement piece, so it's important to choose carefully. Make sure that the color compliments your overall wedding theme and that you feel comfortable and confident in it. Most importantly, have fun with it and make it yours!